Less than 3 weeks away from the launch of our 10th Anniversary National Tour of TransMigration. The Dora Mavor Moore Award nominated production is a response to Norval Morrisseau's vision, struggles and brilliance as a shaman/artist.
The tour kicks off on February 20, 2015 at the Sanderson Centre in Brantford, Ontario. For group rates contact box office at: 1-800-265-0710

Audiences are invited to attend a post-performance Reception/Meet & Greet generously hosted by Six Nations Tourism and Six Nations Bingo with refreshments provided by Sade:konik. The Sanderson Centre and the Woodland Cultural Centre are partnering to host an Artist Exhibit in the lobby making for a full evening celebrating visual and performance art. A evening not to be missed.

The TransMigration team will be going across Canada, coast to coast, from British Columbia to New Brunswick.
Will we be visiting your city? - http://bit.ly/kdt1zz
Don't forget to watch the TransMigration trailer here.
KDT is presenting our annual March Break Performance Camp (MBPC). This year camps will take place in two locations, Toronto, Ontario on March 16-20 from 8:30am-5:00pm (exact location to be confirmed) and Vernon, British Columbia on March 24-27 from 9:00am-4:00pm (Mountain Time) at the Vernon and District Performing Arts Centre.

MBPC is a week-long community-based training program for youth 9-14, designed to be a dynamic and engaging entry point for youth who express interest in pursuing dance and/or the performing arts as a career. MBPC participants learn a variety of dance styles, including: Contemporary, Powwow Styles, Urban/Hip-Hop and Drama.

March Break Performance Camp – Additional details - http://bit.ly/1rW1KWO
Facebook - http://on.fb.me/1yJmGH5
For questions and registration - training@kahawidance.org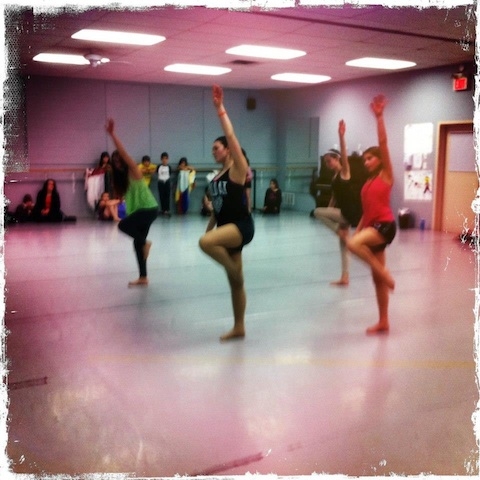 "What an amazing way to blend culture and dance! It was so heartwarming to see youth of all cultures sharing in First Nations culture through their shared love of dance! This is the type of opportunity that shapes a young person – a positive experience of a culture that is often misrepresented in the media – is priceless for both native and non-native participants alike." - Jane Zanutto, Parent of Participant.
Kaha:wi Dance Theatre has the privilege of being a part of the Chiefs of Ontario annual Health Forum on February 25-27 from 8:00am-4:00pm

On February 25th, KDT's GM Leslie McCue will be making a special presentation at the forum. She will be joined by two of KDT's world-class instructors who will be doing demonstrations of KDT's workshops. Jesse Dell will be demonstrating Cultural Dance Repertoire.
This class teaches traditional Indigenous dance forms with discussion of the cultural background and significance. Joshua "Classic Roots" DePerry will be giving audiences a sample of Powwow Boot Camp which allows participants to learn traditional Indigenous Powwow dances while enhancing their cardiovascular fitness.